Audience
Electronic engineering professionals and managers engaged in all aspects of electronic product design and research.
Scope
Website, email newsletters, forums, mobile, Twitter, Facebook, YouTube, Apple News, Google News, LinkedIn, RSS feeds.
---
Want a more detailed understanding of the EE Journal audience? The below graphs break down our readers by job category, engineering focus, target market segment, geography, and device type.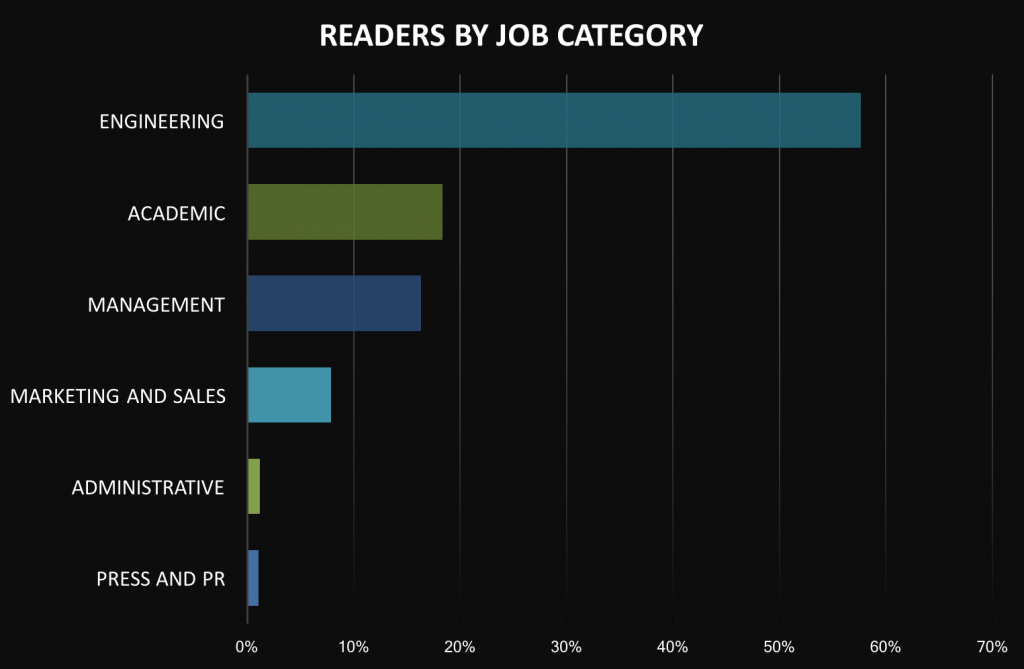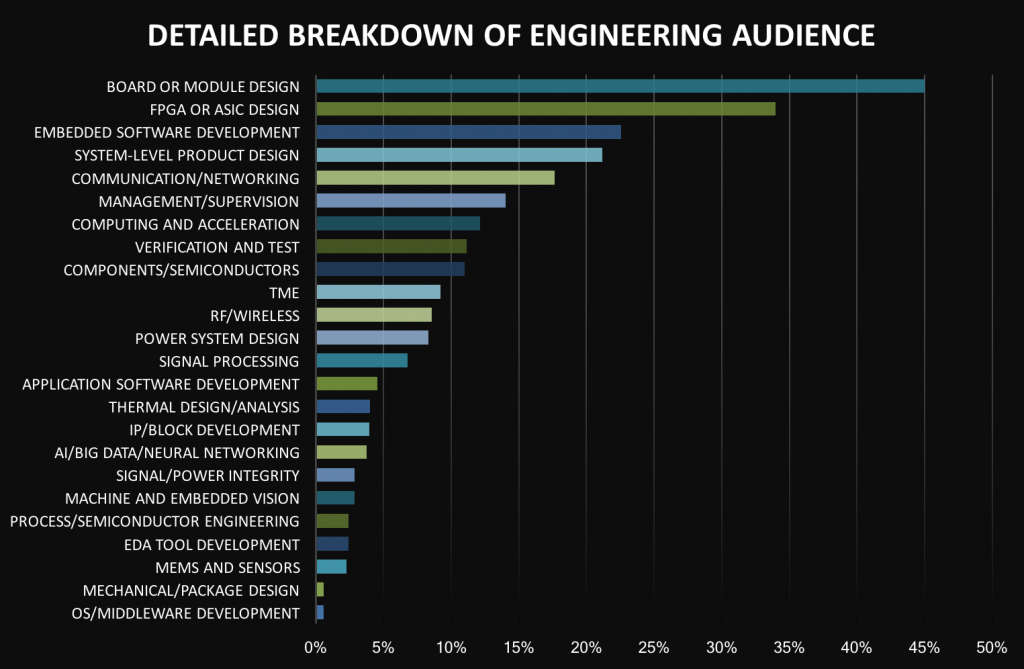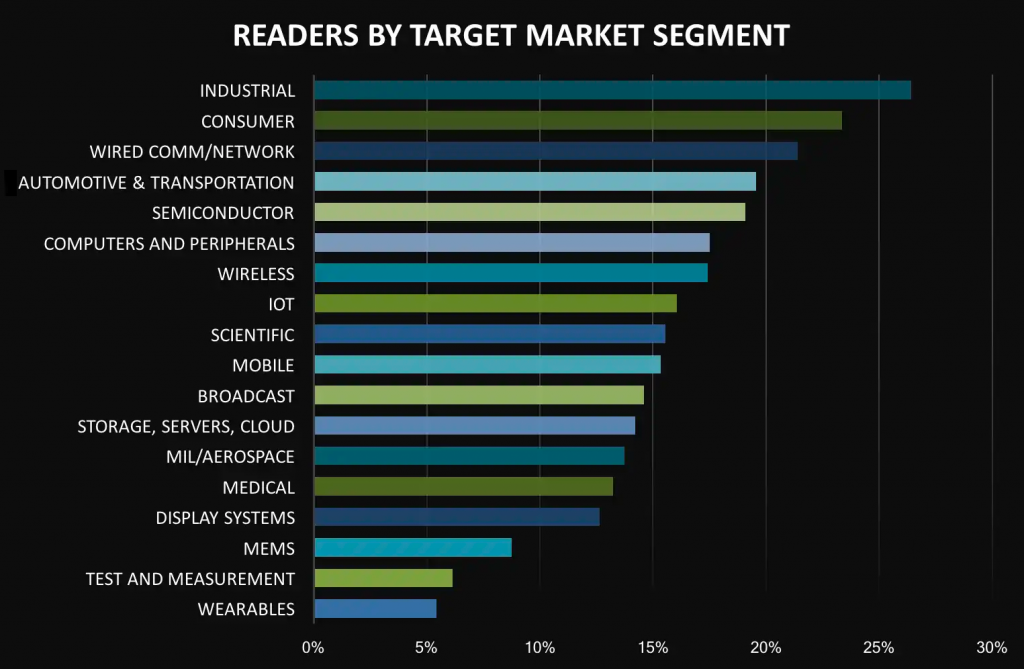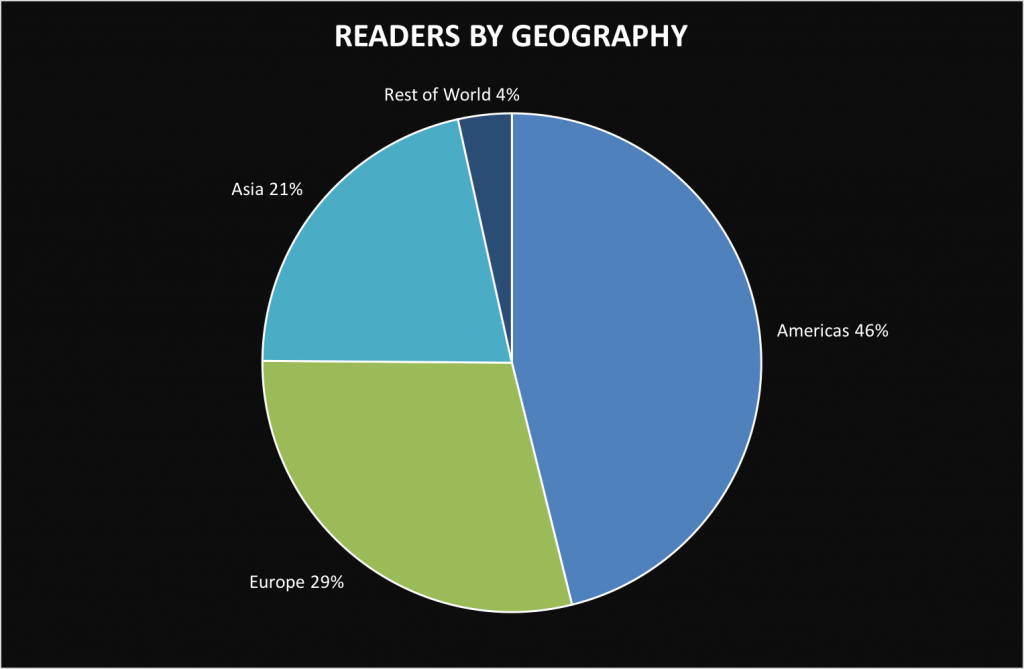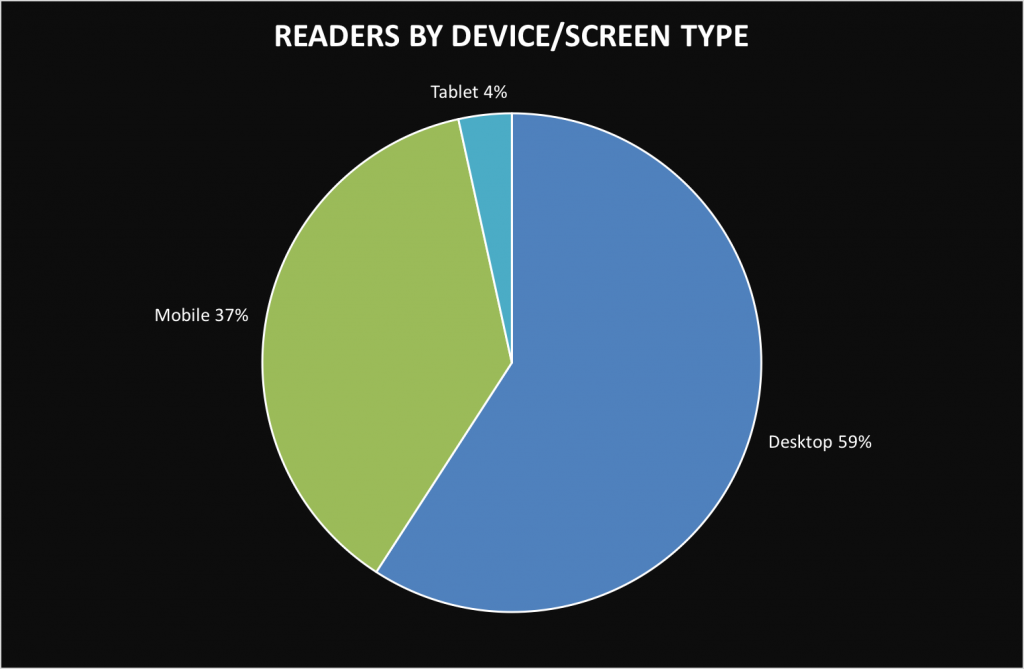 Total audience size based on Google Analytics "Absolute Unique Visitors" data. Demographic breakdown based on survey responses from over 20,000 fully-registered readers.